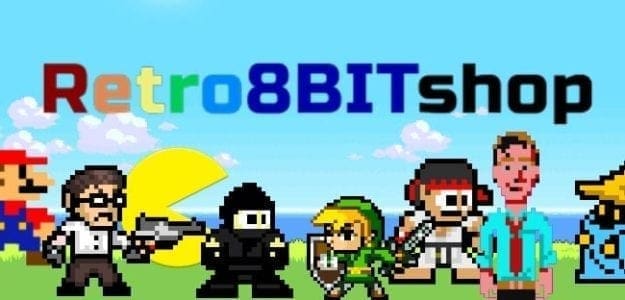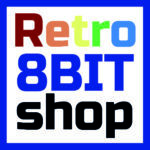 Retro8BITShop
Scharwater, 27

Barendrecht,

Netherlands

No ratings found yet!
Store is closed
TOP100 Discount Mailing Februari 2022
Coupon Code: TOP100
(Expiring in 1 week)
The Evil wizard Sordid is brought back to life when a magic-book of his is set ablaze and thrown into the middle of a chalkboard pentagram by the father of Runt, a young boy wanting to become a mighty sorcerer. Sordid promises him that he can become his apprentice if he helps him exact his vengeance on Simon.

Several months later, Sordid's Fortress of Doom is reconstructed and Sordid has a new robotic body. He sends a magical wardrobe to fetch Simon but it accidentally ends up on the doorstep of Calypso, the wizard Simon had to save in the last game. Simon then starts to look for a fuel called mucusade which he needs to power the wardrobe in order to get home.

Join forces with Dungeon Master Dalboz and travel throughout the Underground Empire's many locations, such as Hades, Flood Control Dam #3 and The Dungeon Master's Lair.

Windows 95/98
Intel Pentium 200Mhz MMX
32MB Ram
300MB HD
Condition – Awesome

An excellent action/RPG hybrid with very unique gameplay. Your name is Jack Mower, a 20th century dude who just happened to be sucked into the world of Nox via his TV set. The world is in danger and you have to save it! But before you embark on your epic journey you must choose your path: warrior, wizard, or conjurer.
Choose the path of a warrior, and you will be able to equip and use all manner of swords, battle-axes, war hammers, and chakrams – though you'll leave the magical mumbo-jumbo up to the Conjurer and Wizard classes. An enchanted weapon is the closest a Warrior gets to magic but that's OK, because magic is for sissies.
As a Wizard you will explore the mystical art of spell casting, ranging from enemy-confounding illusions to devastating displays of metaphysical force. You'll also learn to set magical traps containing deadly spell combinations to thwart the unsuspecting foe. Although you'll have to renounce the use of ungainly swords and armor in the name of your art, you will still be able to wield a staff as a last-ditch physical defense.
If you choose a Conjurer you will be able to magically charm and summon creatures to do your bidding. You can even create a magical creature called a bomber which can wreak sorcerous havoc on your enemies. You'll also get plenty of experience wielding staves and bows to fend off the few enemies who manage to slip past your minions.

READ CAREFULLY!!

Frankenstein Edition!!!

Big Box XXL Monkey Island PC 3.5Disk Edition
Original Manual
CD Bestseller Game Monkey Island 2 German

Wannabe pirate Guybrush Threepwood, and the now zombie pirate LeChuck, return in what has long been considered one of the greatest LucasArts adventure games of all time.

Having seemingly defeated the evil ghost pirate LeChuck in his first adventure, Guybrush Threepwood sets his sights on the legendary treasure of Big Whoop. But wait, LeChuck is now back in zombie form and he's out for revenge. Guybrush will have to use his wits, his humor and his insatiable desire for adventure to defeat his nemesis once and for all and truly prove himself the greatest pirate in the Caribbean. Voodoo dolls, spitting contests and amusement parks are just some of the challenges Guybrush must overcome as he meets old friends, fights new enemies and uses every ounce of his mojo to overcome the wrath of LeChuck's revenge.

BIG BOX
Dutch version

Balance of Power features a Rebel and an Imperial campaign of 15 missions each. The campaigns supported 8-player cooperative play. Both campaigns revolve around the same series of events, but with alternate endings.

Shape Up or Slip Out! is the fifth game in Al Lowe's Leisure Suit Larry series. All the events from the previous games are forgotten. Larry is once again single, and again his goal is to capture the interest of various ladies. By sheer coincidence, Larry finds himself on a TV Game Show called "Stallions". He wins a weekend at the Spa Resort, La Costa Lotta. Naturally, there are some beautiful women in the spa who are just dreaming about such a wonderful, handsome man as Larry! Uh… or is it really so? It is the player's goal to find out!

This instalment focuses more on conversations with women and puzzles than on the storyline. The entire game is spent at La Costa Lotta. There are plenty of traditional inventory-based puzzles to solve in the game. Larry can die, but the player is allowed to try again every time that happens, without the need to restore a saved game. This is also the first Larry game with SVGA graphics, and voice-overs in the CD version.

Join the party as worm battles ensue across 3D worlds. Worms 3D pits four players–each with a customizable team of worms–against one another in fully deformable landscapes. All the bizarre weapons from the Worms series–including Banana Bomb, flying Super Sheep, Earthquakes, Air Strikes, and Holy Hand Grenade–appear for your destructive pleasure. Wreak havoc in turn-based multiplayer action or unlock landscapes, sound sets, challenges, and secret missions in the immersive single-player mode.

Having placed their previous online shooters in WWII, the Vietnam War, and modern day settings, Battlefield 2142 took place in a future where a new ice age had thrown the world into a panic.

The soil not covered by ice can only feed a fraction of the Earth's population, and players choose to fight for one of two military super powers in an epic battle for survival: The European Union or the newly formed Pan Asian Coalition. Introducing a futuristic art style, science fiction weaponry, and the asymmetric game mode Titan, Battlefield 2142 still has a hardcore following that doesn't want to leave the future behind.

Engage the enemy across vast outdoor environments and expansive indoor environments as you take control of the US Army's elite anti-terrorist unit. Delta Force Land Warrior™ introduces new weapons and characters for both single player and intense online multiplayer via NovaWorld.
Select from a team of diverse characters, each with their own special abilities. (Sniper, Demolitions, Close Quarters Battle, Aquatics and Heavey Gunner)
Advanced new rifles, systems, machine guns and grenade launcher
Developed from the same engine used to train the US ARMY elite Land Warrior Soldiers
Wage war on the massive battlefields of NovaWorld with up to 50 players simultaneously
Rank Yourself against your enemies and allies on NovaWorld

Nine all-new levels featuring never before-seen missions and gameplay; stand-alone functionality doesn't require previous versions of Rainbow Six or Roque Spear; custom mission feature allows you to choose game type, map and difficulty; gain certificates in combat subjects including hostage negotiation, kit selection, intel photo analysis and more; learn which weapons and equipment are best in various covert situations; special bonus section: the making of Rainbow Six and Roque Spear.

Earthworm Jim 3D is a platform game, the third in the Earthworm Jim series. It is a sequel to Earthworm Jim and Earthworm Jim 2, and the first game in the series to not be developed by Shiny Entertainment, which had recently instituted a strict "no sequels" policy. Interplay Entertainment, having recently purchased the Earthworm Jim rights, handed the franchise off to VIS Interactive. The game suffered a difficult, prolonged development cycle and was repeatedly delayed until it was released in 1999 for the Nintendo 64 and Microsoft Windows. The game was not received well, with critics claiming that the charm of the originals was lost, and that despite the long development period, the game still felt sloppy and lacked previously promoted features.

007: Nightfire is a first-person shooter featuring the character of the British secret agent James Bond and a sequel to Agent Under Fire. The game marked Pierce Brosnan's fourth appearance as James Bond before the release of his fourth and final Bond film Die Another Day. His likeness was featured in the game, but not his voice, which was provided by Maxwell Caulfield. Overall there are many weapons that the player can carry including grenades of various sorts and other types of explosives. In addition, there are numerous amounts of mounted weapons found throughout the game. As with previous James Bond games, the weapons that appear are based on actual weapons, but with the names changed. Some weapons appear in the console version but not the PC version, and vice-versa.

– Big Box

– German

– Amiga Diskettes

Simon the Sorcerer is an adventure game that was released by Adventure Soft on 2 January 1993 for Amiga and DOS formats. The game's name comes from the account of Simon the Sorcerer in Acts 8. The game includes parodies of various popular books and fairy tales, including Rapunzel, The Lord of the Rings, The Chronicles of Narnia, Jack and the Beanstalk and the Three Billy Goats Gruff.

Lose yourself in fantastic virtual exploration, now more compelling than ever in the stunning Myst Masterpiece Edition. Breathtaking graphical realism blurs the line between fantasy and reality, challenging your wits, instincts, and powers of observation like never before. The fantasy beckons… can you resist its call?

Experience the game that started it all! Enter a gritty, high-tech world and take advantage of electronic intelligence and covert surveillance to determine who reigns supreme. Join either the forces of the Global Defense Initiative (GDI) or the Brotherhood of Nod as you build bases, muster forces and dominate your enemies. All for the love of power. Play as the Brotherhood and obey the charismatic Kane's every command or take control of GDI forces as they seek to save the world from Kane's ambition. Gather Tiberium to produce tanks, infantry and more to decide the fate of the world.

To the kids at school, you're 8-year-old Billy Blaze. To alien enemies in the galaxy you're superhero Commander Keen and it's up to you to save the Earth from destruction. As you put on your brother's football helmet you'll blast away on your Megarocket to space-worlds far away from home. Your mission: Face off against intergalactic creatures, recover the lost plasma crystals and save humanity — it's all in a days work. Created by the game masterminds at id SoftwareTM, Commander Keen in the ultimate outer space blast-a-thon!

Escape the Museum 2
Insider Tales – Vanished in Rome
Natalie Brooks – The Treasure of the lost Kingdom
Mortimer Beckett amnd the Secrets of Spooky Manor
Special Enquiry Detail – a New Ork City Mystery
Alabama Smith – In the Quest of Fa
Agathe Christie – Peril at Emnd House
The Clockwork Man
Natalie Brooks – Secrets of Treasure House

Full Throttle is a computer adventure game developed and published by LucasArts. It was designed by Tim Schafer, who would later go on to design Grim Fandango, Psychonauts and Brütal Legend. The game features voice actors Roy Conrad and Mark Hamill. It was released on April 30, 1995. It is the tenth game to use the SCUMM adventure game engine.

Sam & Max Hit the Road is a graphic adventure video game released by LucasArts during the company's adventure games era. The game was originally released for MS-DOS in 1993 and for Mac OS in 1995. A 2002 re-release included compatibility with Windows. The game is based on the comic characters of Sam and Max, the "Freelance Police", an anthropomorphic dog and "hyperkinetic rabbity thing". The characters, created by Steve Purcell, originally debuted in a 1987 comic book series. Based on the 1989 Sam & Max comic On the Road, the duo take the case of a missing bigfoot from a nearby carnival, traveling to many Americana tourist sites to solve the mystery.

Full Throttle is a computer adventure game developed and published by LucasArts. It was designed by Tim Schafer, who would later go on to design Grim Fandango, Psychonauts and Brütal Legend. The game features voice actors Roy Conrad and Mark Hamill. It was released on April 30, 1995. It is the tenth game to use the SCUMM adventure game engine.

LEISURE SUIT LARRY 1,2,3,5,6 Collector's Edition PC CD ROM ONLY

Leisure Suit Larry 1: In the Land of the Lounge Lizards is a remake of the first game in the Leisure Suit Larry series. It introduces a new interface. Instead of typing commands, the player performs the desired actions by choosing appropriate icons, and then clicking on objects on the screen to interact with them. The graphics are now 256 color VGA. There is also much more music than in the original version, and it supports more advanced sound formats.

Kikstart is a motorcycle trials racing game it allowed 2-player simultaneous (via a split-screen facility) or 1-player, vs-computer play. The basic premise of the game is to control a bike using acceleration, braking, "hopping" and "wheelies" to navigate across a course of various obstacles, from ramps and gates to telephone boxes and tires.

Something sinister lurks in the seaside town of Riva. An evil force has subverted the city's leaders, and evil things lurk in the town's sewers. Explore the huge city, dungeons and even underwater regions in stunningly detailed 3D. Adjustable difficulty levels make the game as simple or as detailed as you like.

A fantasy-themed vertical scrolling shooter released in 1986 for MSX, also available for Wii's Virtual Console in Japan.

This game was released on the PC with both a CGA (4 color) and EGA (16 color) disk.

Knightmare, known in Japan as Majou Densetsu (魔城伝説 , Demon Castle Legend?), is a 1986 MSX vertical scrolling shooter computer game. The player is a knight, Popolon, who has to fight his way through several levels to defeat Hudnos and rescue Aphrodite.

Knightmare was an innovative upward-scrolling shoot 'em up game on the MSX system released as game cartridge. The top-view graphics were considered very sophisticated for its time, similar to other MSX games such as Nemesis and Penguin Adventure.

Konami also released a slightly altered version that could be bought from LINKS network. (Japanese "internet replacement" of the 80's) In this version you could submit high scores to online server.

It was brought without a license to the SG-1000 in Taiwan.

16K Cartridge for the Commodore VIC20, untested, no manual

NOS Commodore VC 20/VC64 data kabel (nieuw in verpakking).
New old stock – commodore vc 20/vc64 data kabel (nieuw in verpakking).

Fits Commodore 1541 1571 and other floppy disk drives

800Gr cardbord used for extra durability

Magic Disk 1MB Legendary Games Cartridge for the Commodore 64/C128

Fast loading
Build-in Menu
Reset Button

Being an action title, the game starts off where Indy is about to have an excuse to use his trusty whip: in Monte Carlo, after he recruited headstrong former student Sophie to his aid and determined the location of ancient discs needed to open the door to the lost city of Atlantis. Most action takes place in isometric view, although there are some variations along the way to keep up interest. There are even some adventure-game elements, such as Indy's inventory which you can fill with various objects to use (i.e. money to buy things). They are mostly easy though, and are there only to relieve the tension from knuckle-blistering action.

Become Seacrest County's top cop or most wanted racer!

You are Sam Fisher, the NSA's most elite black-ops agent. To achieve your mission you will kill from close range, attack with your combat knife, shoot with the prototype Land Warrior rifle, and use radical suppression techniques such as the inverted neck break. Also take on cooperative multiplayer infiltration missions, where teamwork is the ultimate weapon.

Infiltrate terrorists' positions, acquire critical intelligence by any means necessary, execute with extreme prejudice, and exit without a trace!

You are Sam Fisher, a highly trained secret operative of the NSA's secret arm: Third Echelon. The world balance is in your hands, as cyber terrorism and international tensions are about to explode into WWIII.

The Battlefield franchise entered a new era equipped with more firepower, modernized weaponry and vehicles, and a deeper infantry experience from the jungles to the beaches of Vietnam. In Battlefield Vietnam, players selected from a variety of characters within the different soldier classes.

The game introduced new dramatic battle scenarios including leading a squadron of helicopters in an all-out attack on an enemy compound, executing an ambush of enemy soldiers from dense foliage, captaining a PT boat through a dangerous jungle river passage, and more.